So you're engaged! Congratulations! Planning for a wedding can be stressful, yet so much fun! You may search for your wedding vendors for quite some time before making a decision, but if there's one thing I can stress is when you find your photographer, to do an engagement session with them.
Maybe a friend or family member already took some photos for you? Or you just don't see the need for the photos? Still do it!! I encourage this because it's sooooo beneficial to your experience with your photographer.
Some photographers include the e-session in their packages (we do), and some don't. While it's definitely worth the investment if they don't, it's very important to take the opportunity if they do.
A lot of people are uncomfortable in front of the camera. I do this everyday and *I'm* uncomfortable in front of the camera!
me when getting my headshots done:
Getting the experience with your photographer ahead of time is so important so that you are comfortable with them for your wedding day. You spend more time with your photographer than you do with your spouse on your wedding day! How awkward would it be if you were uncomfortable with them all day long?! Getting your photo taken can be stressful, so this is a great opportunity to get a feel for it, without the wedding day timeline rush.
You also get to become familiar with their posing style, their shooting style and prompts. We all do things different, so even if you're used to having professional photos done, it's still good to get familiar with how your photographer does things if you've never worked with them before. Posing can make people very anxious because they feel like they look silly or they aren't doing it right. Having the chance to learn their posing style ahead of time can make a wedding day less stressful because by then you already know you're killing the posing game!! Plus since you've gotten used to the poses, the wedding day portraits will be a breeze because you already know what to do! Practice makes perfect right? Since you'll be used to how your photographer works, the wedding day will go by much smoother. You'll know what they mean when they say weird prompts, and you'll know to laugh at all the bad jokes they say to try to make you laugh…. or maybe that's just us? 🙂
This can be a great time for the two of you to do something new and different together too. When Mike and I had our engagement photos done, we were so uncomfortable but we were uncomfortable together and that made it kind of fun.
E-sessions are a good trial for your photographer as well. You'll get to see images of yourself taken by them which will be a nice validation of you making the right choice by hiring them. While seeing other people in your photographer's portfolio is nice, it's hard to image what you would look like in their photos. Pro tip: have your hair and makeup trial the same day as your engagement session! Now you have a reason to get all dolled up and you'll be able to see how your hair and makeup look on camera before the big day. Then go out for a nice dinner and put your hair and makeup to more use.
Engagement photos are also great for your wedding website, save the dates, and to print for decor around your reception and cocktail hour! Plus Mom, Dad and Grandma will love a framed photo of you two in attire other than a wedding dress and suit. They make for great pre-wedding gifts for family members.
Finally, this is a time to celebrate your love and engagement! You're engaged girl, show that ring off! Plus who doesn't like lots of instagram and facebook likes on cute photos of you and your fiance 😉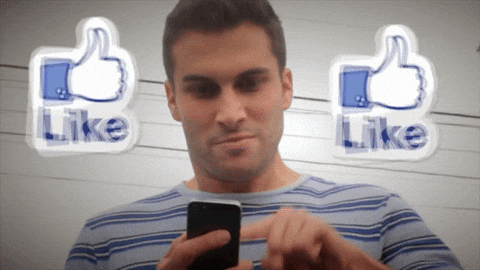 Follow along on Instagram for more wedding day tips, advice and pretty pictures!